Most Loved Tracks
7 users

Oasis -
Wonderwall
4 users

Oasis -
Live Forever
4 users

Oasis -
Don't Look Back in Anger
4 users

Oasis -
Champagne Supernova
4 users

Oasis -
Wonderwall

Music Video Links

Stop Crying Your Heart Ou

Don't Go Away

Rock 'n' Roll Star

Champagne Supernova

Don't Look Back in Anger

Wonderwall

All Around the World

Acquiesce

Some Might Say
Artist Biography
Available in:














Oasis were an English rock band formed in Manchester in 1991. Originally known as The Rain, the group was formed by Liam Gallagher (vocals and tambourine), Paul "Bonehead" Arthurs (guitar), Paul "Guigsy" McGuigan (bass guitar) and Tony McCarroll (drums, percussion), who were soon joined by Liam's older brother Noel Gallagher (lead guitar and vocals). They have had eight UK number-one singles and eight UK number-one albums, and won fifteen NME Awards, nine Q Awards, four MTV Europe Music Awards and six Brit Awards, including one in 2007 for outstanding contribution to music and one for the best album of the last 30 years as voted by the BBC Radio 2 listeners; they have been nominated for three Grammy Awards. As of 2009, the band have sold an estimated 70 million records worldwide. The band were listed in the Guinness Book of World Records in 2010 for "Longest Top 10 UK Chart Run by a Group" after an unprecedented run of 22 top 10 hits in the UK. The band also holds the Guinness World Record for being the most successful act in the UK between the years 1995 and 2005, spending 765 weeks in the Top 75 singles and albums charts.
Its members were signed to independent record label Creation Records and afterwards released their record-setting debut album Definitely Maybe in 1994. The following year, the band recorded (What's the Story) Morning Glory? (1995) with their new drummer Alan White in the midst of rivalry with Britpop peers Blur in the charts. The Gallagher brothers featured regularly in tabloid newspapers for their sibling disputes and wild lifestyles. In 1997, Oasis released their third album, Be Here Now, and although it became the fastest-selling album in UK chart history, the album's popularity tapered off quickly. The band lost members Paul McGuigan and Paul Arthurs as they went on to record and release Standing on the Shoulder of Giants in 2000 and were replaced by Gem Archer and Andy Bell who joined the group for the tour in support of Giants. The band found renewed success and popularity starting with 2005's Don't Believe the Truth. In August 2009, Noel Gallagher announced his departure from the band after a backstage altercation with Liam before a festival appearance. The band, comprising the remaining members of Oasis and led by Liam Gallagher, decided to continue working together under the name Beady Eye, while Noel went on to form his solo project Noel Gallagher's High Flying Birds.
Oasis evolved from an earlier band called The Rain, composed of Paul McGuigan (bass guitar), Paul "Bonehead" Arthurs (guitar), Tony McCarroll (drums) and Chris Hutton (vocals). Unsatisfied with Hutton, Arthurs auditioned acquaintance Liam Gallagher as a replacement. Liam suggested that the band name be changed to Oasis. This change was inspired by an Inspiral Carpets tour poster that hung in the Gallagher brothers' bedroom. One of the venues the poster listed was the Oasis Leisure Centre in Swindon, Wiltshire.
Oasis played their first ever live gig on 18 August 1991 at the Boardwalk club in Manchester. Liam's brother Noel Gallagher, who was a roadie for Inspiral Carpets, went with the band to watch his younger brother's band play. Whilst Noel and his friends did not think Oasis sounded particularly spectacular, he did begin to consider the possibility of using his brother's group as a possible outlet for a series of songs he'd been writing for several years. Noel approached the group about joining with the proviso that he would become the band's sole songwriter and leader, and that they would commit to an earnest pursuit of commercial success. "He had loads of stuff written," Arthurs recalled. "When he walked in, we were a band making a racket with four tunes. All of a sudden, there were loads of ideas." Oasis under Noel Gallagher crafted a musical approach that relied on simplicity, with Arthurs and McGuigan restricted to playing barred chords and root bass notes; McCarroll playing basic rhythms, and the band's amplifiers turned up to create distortion, Oasis created a sound "so devoid of finesse and complexity that it came out sounding pretty much unstoppable."
After over a year of live shows, rehearsals and a recording of a proper demo (known as the Live Demonstration tape), the band's big break came in May 1993 when they were spotted by Creation Records co-owner Alan McGee. Oasis were invited to play a gig at King Tut's Wah Wah Hut club in Glasgow, Scotland, by a band called Sister Lovers, who shared their rehearsal rooms. Oasis, along with a group of friends, found the money to hire a van and make the journey to Glasgow. When they arrived, they were refused entry to the club as they were not on that night's set list, which reportedly caused the band to bully their way in (although both the band and McGee have given contradicting statements about how they actually managed to get into the club on that night). They were given the opening slot and impressed McGee, who was there to see 18 Wheeler, one of his own bands, that night. McGee was so impressed by what he saw he signed the band to Creation four days later. Due to problems securing an American contract, Oasis ended up signing a worldwide contract with Sony, which in turn licensed Oasis to Creation in the UK.
Following a limited white label release of the demo of their song "Columbia", their first single, "Supersonic", was released in April 1994, reaching number 31 in the charts. The release was followed by "Shakermaker". This song would become the subject of a plagiarism suit, with Oasis paying $500,000 in damages. Their third single, "Live Forever", was their first to enter the top ten of the UK charts. After troubled recording and mixing sessions, their debut album, Definitely Maybe, was released in September 1994, entering the charts at number one, and at the time becoming the fastest selling debut album in the UK.
The best part of a year of constant live performances and recordings, along with a hedonistic lifestyle, were taking their toll on the band. This behaviour culminated during a gig in Los Angeles in September 1994 where Liam was under the influence of crystal meth, leading to an inept performance during which he made offensive remarks about American audiences and assaulted Noel with a tambourine. The incident upset Noel to such an extent that he temporarily quit the band immediately after and flew to San Francisco (it was from this incident that the song "Talk Tonight" was written). He was tracked down by Creation's Tim Abbot and they made a trip to Las Vegas. Once there, Gallagher was persuaded to continue with the band. He reconciled with his brother and the tour resumed in Minneapolis. The group followed up the fourth single from Definitely Maybe, "Cigarettes & Alcohol", with the Christmas single "Whatever", which entered the British charts at number three. This song would later carry a co-writer's credit for Neil Innes, who sued and also won damages.

Wide Thumb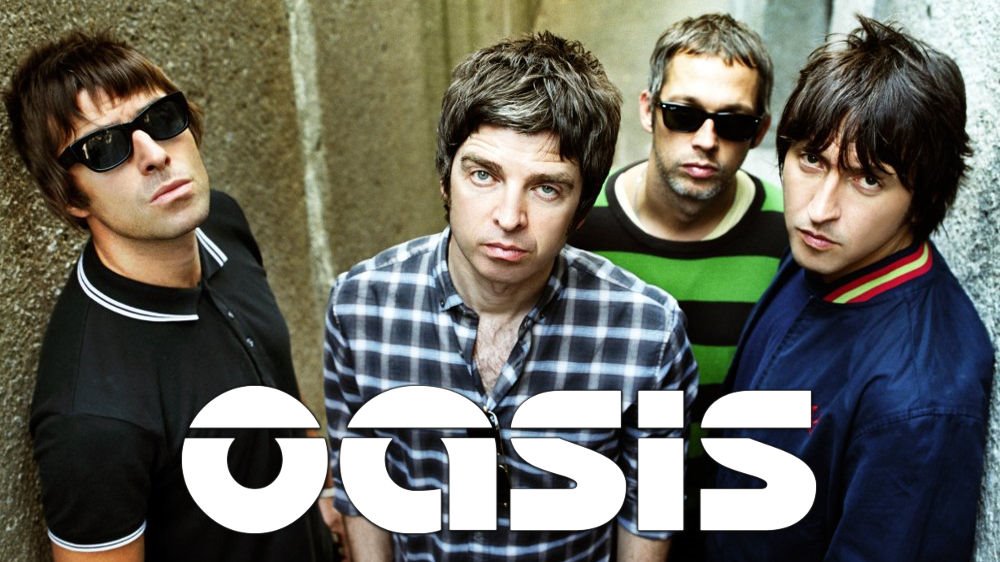 Clearart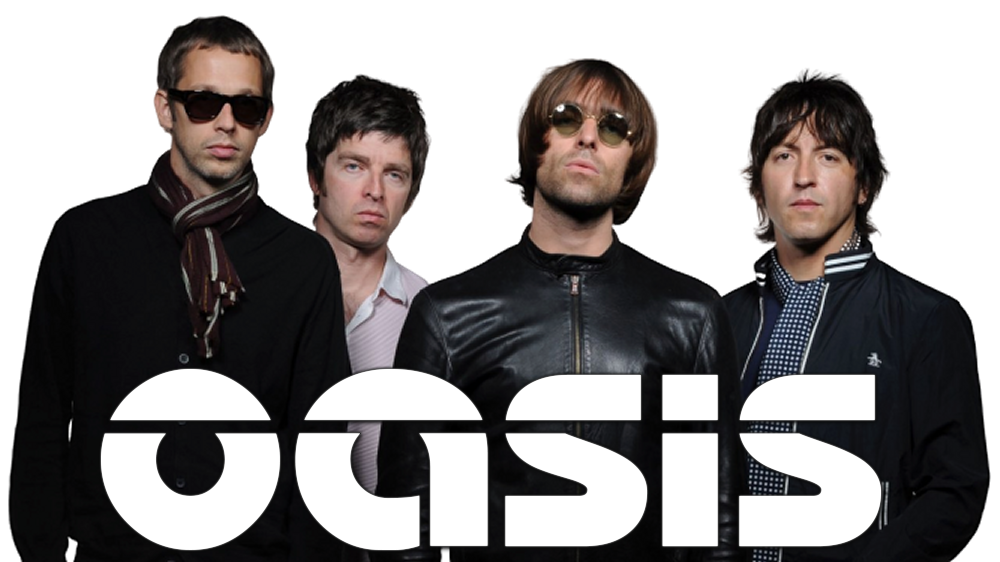 Fanart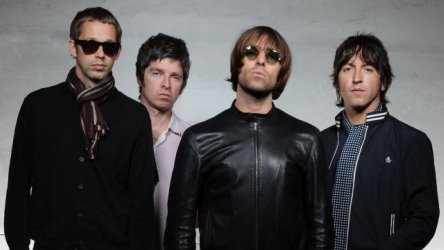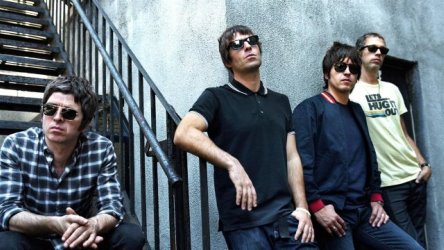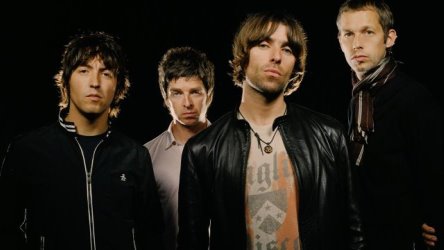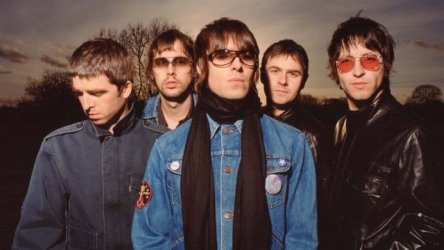 Banner

User Comments



zag says:
9 years ago
So many hits!