Most Loved Tracks Music Video Links
No Music Videos Found...
Upcoming Live Shows
No upcoming Live Shows
Artist Biography
Available in:


Born in mid-1993 as a project 100% in English and a wave experimentalist. At the time, Da Weasel were Pac, Armando Teixeira, Jay Jay Neige and Yen Sung.
A year later, gives up the first adventure of the record group with the release of EP More Than 30 Motherf ***** s. First, comes the first hymn of the group, which still today is one of the most successful themes in concert: "God Bless Johnny '.
route
It would not take more than a year, so editassem the first album, I give it with the Soul. In this work we are witnessing the transition to the Portuguese as the dominant language. At that time, the initial join Pedro Quaresma (guitar) and Guilherme Silva (drums).
Back to be disturbed in training with the departure of Yen Sung and enters virgül. The group gives an acoustic concert in Antena 3 where it premiered the theme "Duia '. The album I give him with the Soul is reissued with a bonus CD with the recording of this concert.
1997 brings the 3rd chapter. A hard disk of tough talk and where Pac stated - definitely - as one of the greatest and most prolific songwriters of the Portuguese music scene. «Todagente 'becomes one of the anthems of the group.
In 1998, it made ​​a reissue of this album. At the initial alignment joins an extra CD with remixes of four themes: "Duia" (remixed by Ricardo Camacho / Amândio Bastos), "Nails" (by Alex Fx), "Cases of police" (by DJ C-Real) and "For noia '(by Armando Teixeira).

Wide Thumb Clearart Fanart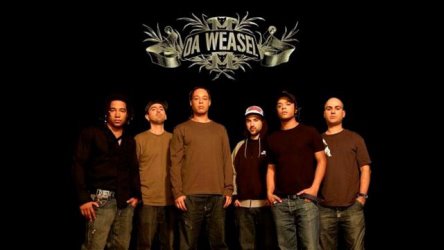 Banner User Comments



LuisClerigo says:
6 years ago
bla bla bla ganda banda