Most Loved Tracks
5 users

Def Leppard -
Pour Some Sugar on Me
5 users

Def Leppard -
Love Bites
5 users

Def Leppard -
Animal
5 users

Def Leppard -
Hysteria
4 users

Def Leppard -
Pour Some Sugar on Me

Music Video Links

Photograph

Pour Some Sugar on Me

Rock of Ages

Armageddon It

Animal

Kick

When Love & Hate Collide

Me & My Wine (remix)

Let's Get Rocked
Artist Biography
Available in:




Def Leppard are an English rock band formed in 1977 in Sheffield. Since 1992, the band has consisted of Joe Elliott (lead vocals), Rick Savage (bass, backing vocals), Rick Allen (drums, backing vocals), Phil Collen (guitars, backing vocals), and Vivian Campbell (guitars, backing vocals). They established themselves as part of the new wave of British heavy metal movement of the early 1980s.
The band's greatest commercial success came between the early 1980s and the early 1990s. Their first album, 1980's On Through the Night, reached the Top 15 in the UK but received little notice elsewhere. Their second album, 1981's High 'n' Dry, was produced by Mutt Lange, who helped them begin to define their melodic, hard rock style, and the album's most popular track "Bringin' On the Heartbreak" became one of the first rock videos played on MTV in 1982, but the album only reached the Top 30 and 40 in the UK and US. Def Leppard's next studio album, Pyromania, was released in January 1983, with "Photograph" and "Rock of Ages" both topping the US Rock Tracks chart and reaching the Top 20 of the Hot 100. Reaching No. 2 on the US album chart, Pyromania was certified Diamond in the US and 7x platinum in Canada and reached the Top 20 in the UK but did not sell much elsewhere.
Def Leppard's fourth album, the more pop-oriented Hysteria (1987), topped the UK, US, New Zealand, Canadian, Australian and Norway charts. It also went to No. 2 in Sweden and No. 10 in Germany without any Top 50 singles in those countries. It has been certified 12× platinum for sales in the US and 13x platinum in Canada, selling over 25 million copies worldwide, making it one of the best-selling albums of all time. The album spawned six Top 20 US singles, including the US Billboard Hot 100 No. 1 "Love Bites" (went Top 10 in several other countries including No. 2 in NZ), alongside "Pour Some Sugar on Me" (US No. 2), "Hysteria", "Armageddon It" (No. 2 in NZ), "Animal" (at No. 6, the biggest UK hit), and "Rocket" (a Top 15 hit in many countries). Hysteria had four Top 10 hits in New Zealand.
Their next studio album, Adrenalize (their first following the death of guitarist Steve Clark), reached No. 1 on the UK, US, NZ, Canadian and Australian charts in 1992, while going Top 10 in Sweden and Germany. It contained several hits, including the US Rock Tracks chart-topper, "Let's Get Rocked", which became their biggest hit in several countries, including No. 2 in the UK, No. 3 in Canada and Switzerland, and the Top 20 in Sweden and Germany. The third single, "Have You Ever Needed Someone So Bad", was a Top 15 song in the US, UK and Canada. Their 1993 album, Retro Active, contained the acoustic Top 5 North American hit "Two Steps Behind". Their greatest hits album Vault, released in 1995, featured the UK No. 2 hit "When Love & Hate Collide" and reached the Top 10 in several countries, going 5x platinum in the US. Beginning with Slang, Def Leppard released five albums between 1996 and 2008, with most usually reaching the Top 15 in several countries, including the UK, US and Canada. Their most recent album, self-titled, was released in 2015 and once again reached the Top 15 in several countries.
As one of the world's best-selling music artists, Def Leppard have sold more than 100 million records worldwide, and have two albums with RIAA diamond certification: Pyromania and Hysteria, making them one of only five rock bands with two original studio albums selling more than 10 million copies in the US. The band were ranked No. 31 in VH1's "100 Greatest Artists of Hard Rock" and ranked No. 70 in "100 Greatest Artists of All Time". Def Leppard were inducted into the Rock and Roll Hall of Fame in 2019.

Wide Thumb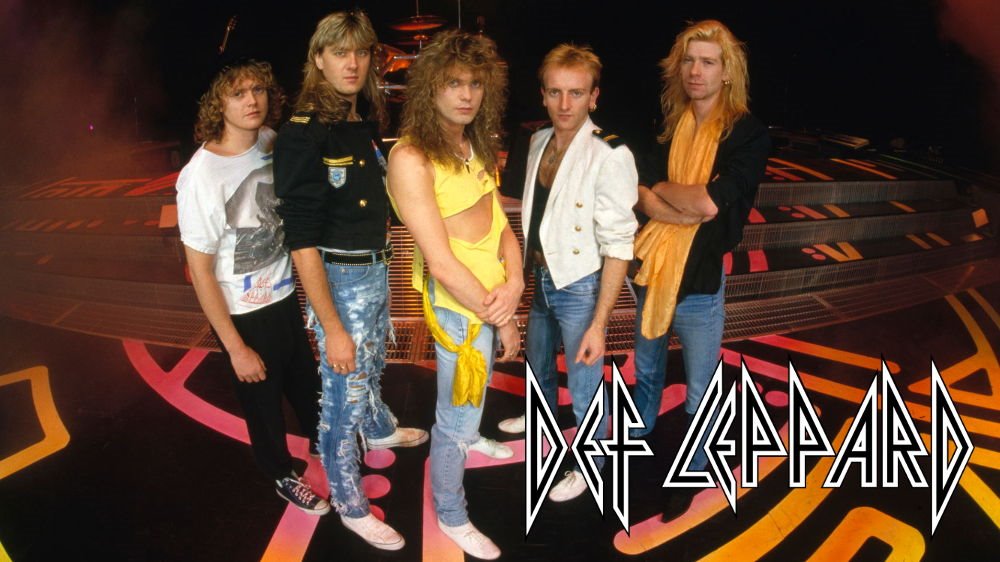 Clearart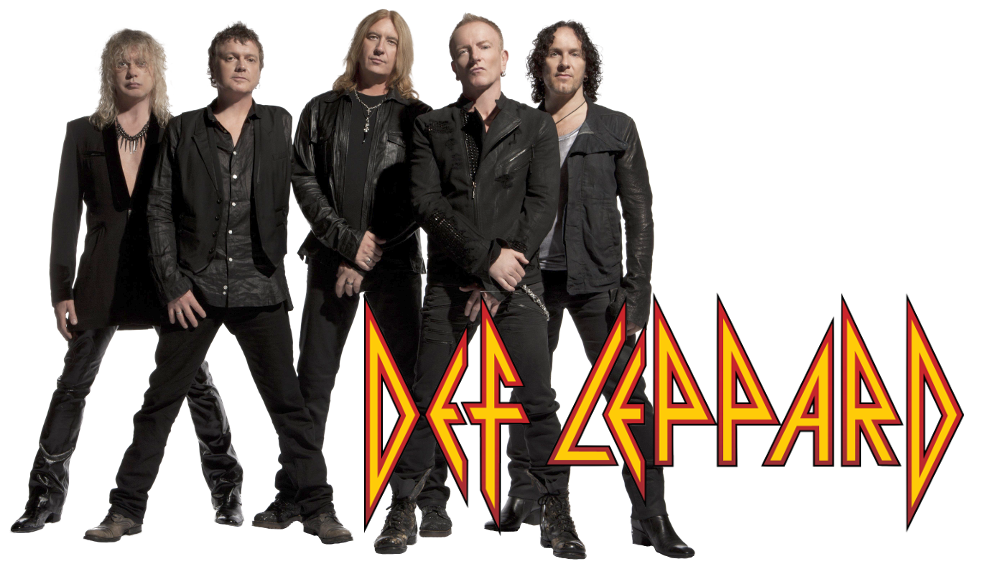 Fanart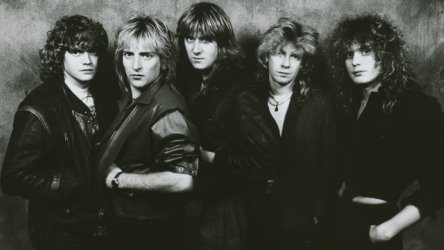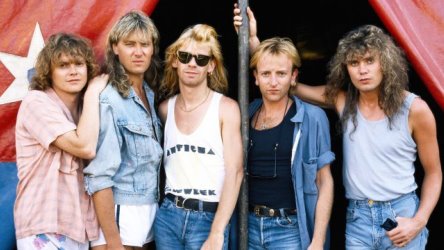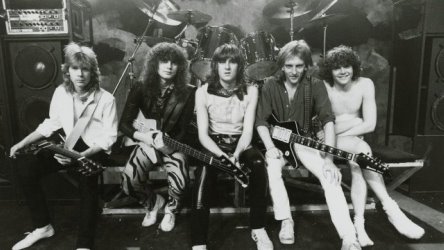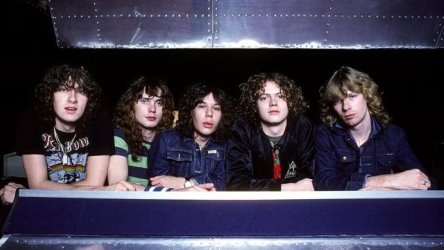 Banner

User Comments



zag says:
8 years ago
Proper Rockers!